Tomorrow's Connection
Generis is a Full-Service Organizer of World Class Business Summits
We provide a platform uniquely designed for executives and professionals to connect. Our experience spans two decades of successfully developing and delivering high-quality business-to-business events and services across various industries. Generis was formed with the vision of redefining how knowledge transfer and face-to-face interactions take place. We see an opportunity to enhance the partnership experience by understanding how executives and professionals create and sustain successful relationships. Our commitment to delivering world-class content and connecting business ideas with relationship opportunities is the Generis experience. We are thrilled to have expanded our operations across both the North American and European markets.
---
Awards
---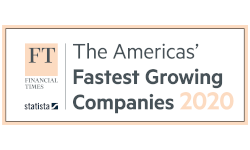 Ranked #183 in the 2020 Financial Times Report on the Americas' Fastest-Growing Companies
The Financial Times' inaugural ranking of America's 500 fastest-growing companies by the compound annual growth rate in revenue.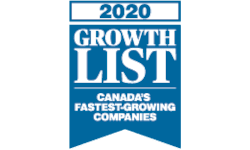 Ranked #26 on the 2020 Growth List of Canada's Fastest-Growing Companies
The Growth List is the definitive ranking of Canada's Fastest-Growing Companies by Canadian Business and Maclean's, ranking Canadian companies based on five-year revenue growth.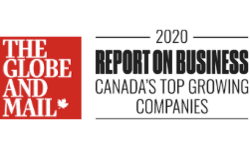 Ranked #209 in the The Globe and Mail's 2020 Ranking of Canada's Top Growing Companies
Canada's Top Growing Companies by The Globe and Mail ranks Canadian companies on three-year revenue growth.
Upcoming Events
---
Generis summits connect leaders from across the globe, providing a unique platform for debate, education and opportunity. Attendance at Generis summits is reserved for leading executives and practitioners within the following industries:

Our Summits in Numbers
---
Each year, we bring forth…
---
Industry Events in America & Europe
The Generis Experience
---
---
"Very Positive. Good format and interaction with attendees. Great job at bringing good quality attendees and speakers. Completely enjoyed the show."

- Sean Webb, Director of Automated Packaging Solutions, Sparck Technologies

"Successful. We have met almost all the people we wanted. Love the event. Love the schedule. We have enough time to talk, interact, and network. Also we have enough time to breathe, decompress, and regroup."

- Ricardo Ochoa, Senior Sales Executive, Chromatic Technologies

"The event has been amazing for us! We've had a great turnout, we're had a lot of interest at our booth, the meetings set by Generis have been really on point. They really took the time to understand what our needs are and who the proper prospects for us were. Plus the event and overall has been a great success for us, so we're really excited to come back!"

- Heath Shatouhy, Chief Commercial Officer, Immerse Learning

"Excellent speakers and content, quality contacts and meetings. Well structured event with good support for sponsors.We will be back next year."

- Tom Cotter, Executive Vice President of Business Development at PL Developments / Avema Pharma Solutions

"This was a fantastic summit. The speakers were incredible. It was well organized and the Generis staff was awesome. The venue was great."

- Angela Stone, Director of Packaging Development, Cosmetica Labs

"Excellent - One of the best conferences/summits I have attended. Well planned, well executed."

- Michael Goluszka, Vice President, Manufacturing, LA-CO Industries Inc

"Very well organized, maximized the benefits for all participants."

- Ian West, VP, Quality and Regulatory Affairs at LifeSync
---
---
"Excellent organization. Good selection of speakers. Excellent venue and service."

- Mario Popescu, Director of Engineering at MDA Robotics and Space Operations

"Very good experience. I met and discussed with many suppliers. The organization was amazing. A lot of activities and the lunch and learn sessions were useful."

- Joseph Bakambu, Manager, Guidance, Navigation, and Controls at MDA Robotics and Space Operations

"Great access to delegates! So much support from the event staff – really appreciate the support and attention to detail at the event. Staff was on top of things and worked hard to facilitate conversations."

- Lynette Bryan, Director of Enterprise Sales at Planisware

"Engaging presentations and topical content. Well worth my time. Sharing ideas back to people at the office already."

- Alison Gitlin, Director of Solutions, Supplier Reliability and Indirect Category at Johnson & Johnson

"Excellent speakers and content, quality contacts and meetings. Well structured event with good support for sponsors.We will be back next year."

- Tom Cotter, Executive Vice President of Business Development at PL Developments / Avema Pharma Solutions

"The summit has been an incredible experience and it was so productive. As a small business, it is quintessential for us to explore potential strategic partners and the management team did a splendid job to organize 1-2-1 meetings by carefully considering the DNAs of the company. I loved the networking environment and how the sessions are organized. I will certainly participate in AMD again next year."

- Vamsi Reddy, Head, Product Development at Evon Medics

"Well structured and well attended, leveraging industry and government experts covering a wide range of topics! I enjoyed everything I heard."

- Rhom Erskine, Vice President, Global Diversity & Inclusion at Lockheed Martin
---
---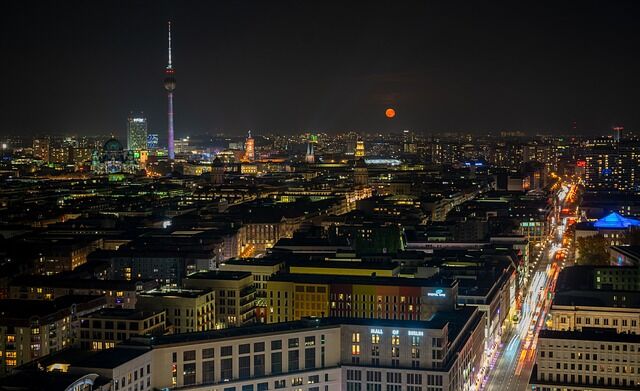 ---
Address
Mindspace Friedrichstraße
C/o Generis, Suite 4
Friedrichstraße 68, 10117 Berlin
Germany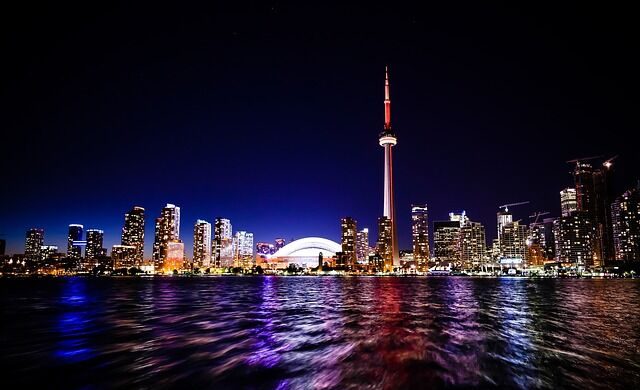 ---
Address
606-555 Richmond St. W.
PO Box 119
Toronto, ON, M5V 3B1
Canada