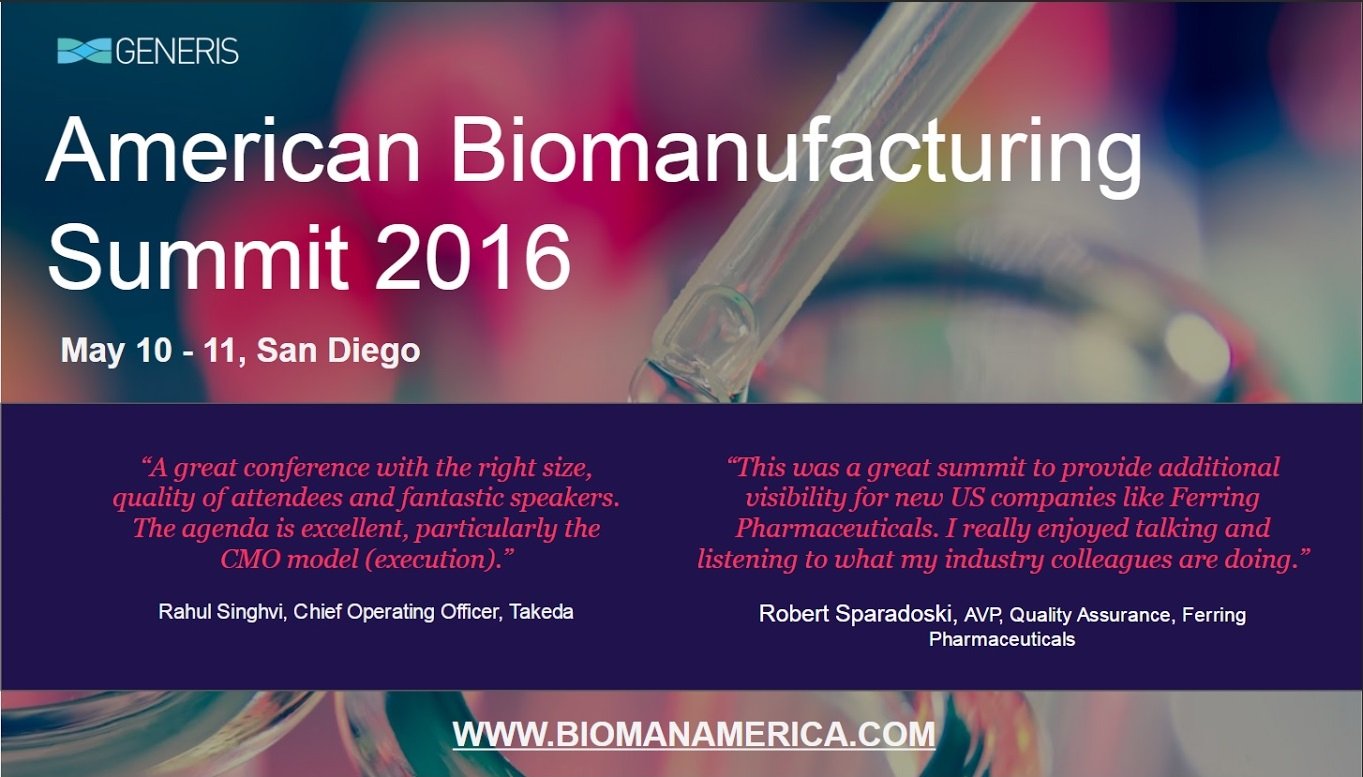 The life sciences industry is evolving on a global scale. Shifting market demands, healthcare reforms and more stringent regulations are presenting new challenges to the industry at large. "It is particularly challenging to manage operations globally when dealing with vastly different regulatory review periods for new drug applications as well as making any significant changes to existing dossiers." explains Ryan Cox, Director, Bulk Manufacturing at CSL Behring.
Increased pressure to reduce the cost of healthcare in the US is pushing manufacturers to streamline processes while finding new ways to produce "bio-better" drugs that have a vastly improved pharmacological profile. To remain competitive "biomanufacturers must continue to focus on innovation in terms of making improvements to existing products" explains Ryan. As a result "the industry will need to become much more flexible and "lean" over the next 5-10 years."
Taking a holistic approach to the challenges and opportunities that biomanufacturers face, Generis' American Biomanufacturing Summit 2016 will present attendees with first-hand case studies, strategies and best practices to advance manufacturing excellence, drive innovation and develop the necessary leadership strategies to ensure long-term success. Produced with the thoughtful input of some of the world's leading organizations, this senior level program is designed to provide biomanufacturing executives with current trends and strategic insights on internal manufacturing, external manufacturing, operational excellence, quality management and compliance.
Annually attracting 150 senior level delegates from across North America, this years program will provide delegates with strategies and insights to maximize efficiency, while remaining compliant in an ever evolving environment:
Align manufacturing & quality objectives to create a culture of quality within your facilities

Capacity Management: Develop effective modeling techniques

Commercial Manufacturing: Examine data integrity challenges

Working with CMOs: Streamline scale-up and technology transfer

Define cGMP requirements and regulations for device & combination products

Create state-of-the-art multi-product operations (facility & design considerations)

Asses the use of single-use technologies to create flexible facilities

Improve processes and compliance through a continuous process verification program

Quality Management: Transition from a traditional to an enhanced approach

Performance Improvement: Identify effective ways to achieve significant improvements in human performance and resource management

Production Efficiency: Introduce new technologies, methods and processes to cut costs and improve efficiency
Find out more about the American Biomanufacturing Summit 2016!