Additive manufacturing technologies will revolutionize industrial manufacturing over the next few years.  Manufacturers such as GE and 3M are already leveraging 3D printing technologies for product prototyping and direct parts production. Beyond product prototyping, Cognizant, a global leader in business and technology services, believes that manufacturers will be able to reduce time to market, improve quality, shorten supply chains and achieve production at scale through the adoption of additive manufacturing techniques. To help guide and inform manufacturers, Cognizant has developed a maturity model and assessment framework that enables informed decision-making on additive manufacturing adoption for volume production.
In the whitepaper below Cognizant addresses the key challenges and opportunities in adopting additive manufacturing and outlines the framework required.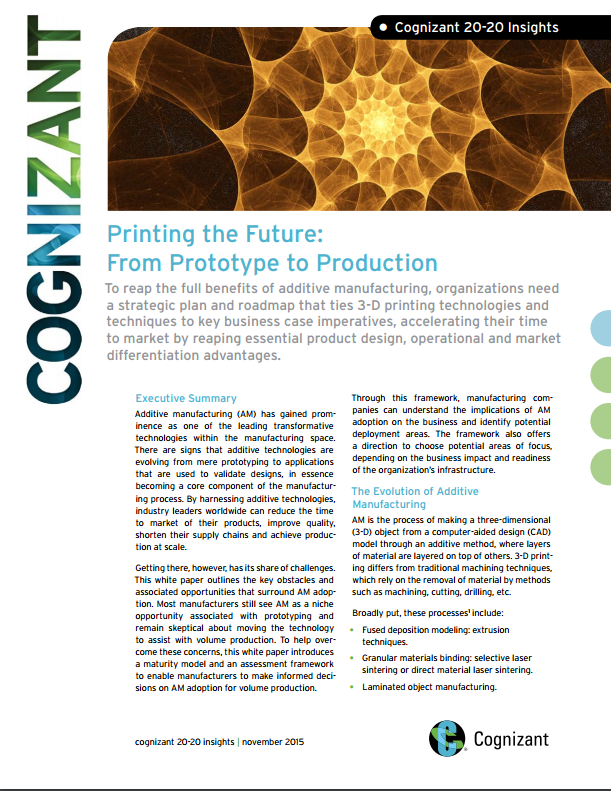 Printing the Future From Prototype to Production
To hear more from Cognizant, join them at Booth #15 at the American Manufacturing Summit 2016 taking place next month in Chicago!