Technology plays a major role in efficient manufacturing and the early adoption of emerging technologies can lead to a significant competitive advantage. As a result many manufacturers are looking towards digitization to drive profitability and maintain competitiveness. To help us understand how digitization is changing the manufacturing landscape we sat down with Cognizant, a leading provider of information technology, consulting and business process outsourcing services, to gather their thoughts on this burgeoning trend.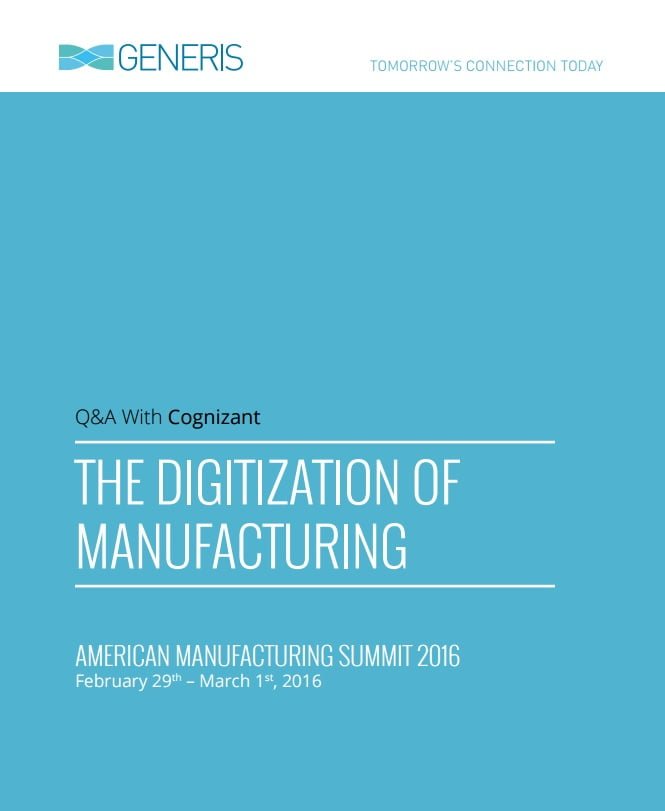 Cognizant eBook, The Digitization of Manufacturing
Don't forget to stop by Booth #15 at the American Manufacturing Summit taking place in Chicago next week!