Exploring Design for Excellence (DFX)
Brian Morrison, from SMTC, took his wealth of knowledge and understanding as the Director of Value Engineering & Technology and presented crucial industry information at the American Medical Device Summit 2016.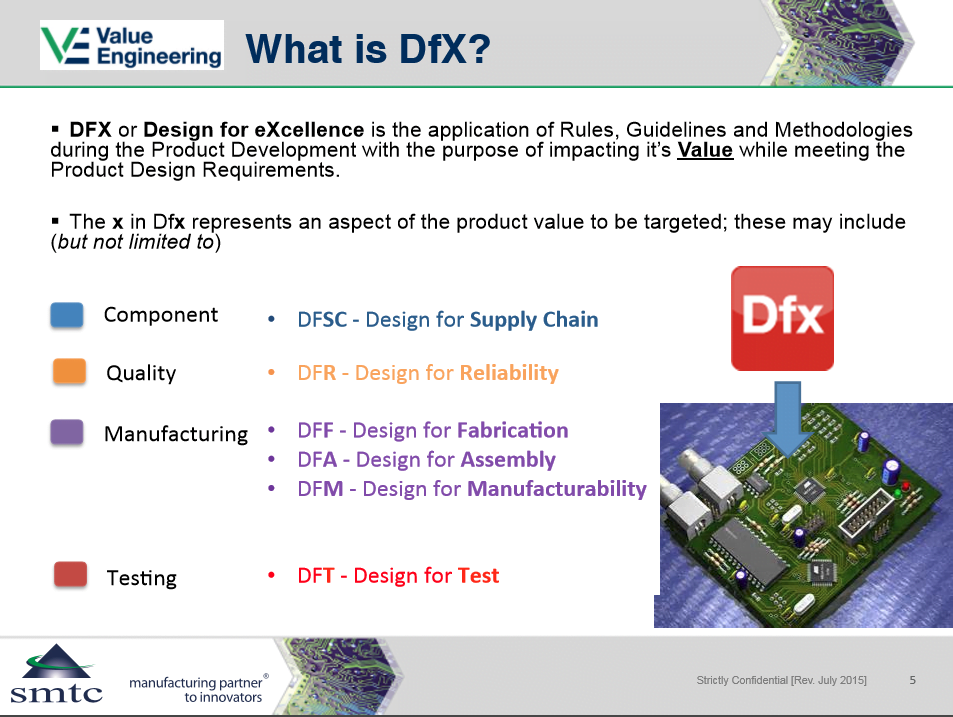 Take a look at Morrison's insightful presentation from the Summit that explores Design for Excellence (DFX) Product Optimization, focusing on these core concepts:
What is DFX?
DFX Benefits
Value Equation
Product Design Review
Ability to Impact Product Value
Early Supplier Involvement (ESI)
Impact of Design Decisions
Applying DFX to Product Development
To view the full presentation, click here.
About SMTC

SMTC is a mid-size provider of end-to-end electronics manufacturing services (EMS) including PCBA production, systems integration and comprehensive testing services, enclosure fabrication, as well as product design, sustaining engineering, and supply chain management services.