When Nissan Motor Company built their new production facility in Aguascalientes, Mexico they looked to Automated Precision, Inc. (API) to assist them in providing CMM inspection for the stamping shop, body shop and tooling departments.

Initially, Nissan purchased nine dual horizontal arm API Galaxy-H multifunctional CMMs. These coordinate measuring machines are manual-controlled horizontal arm layout and measuring CMMs that are designed specifically for measuring thin-walled components such as automotive car bodies and sheet-metal panels. The Galaxy-H CMM is a double-arm design that features the table installed in a foundation at floor level so components and fixturing can be easily moved on and off the table for fast inspection.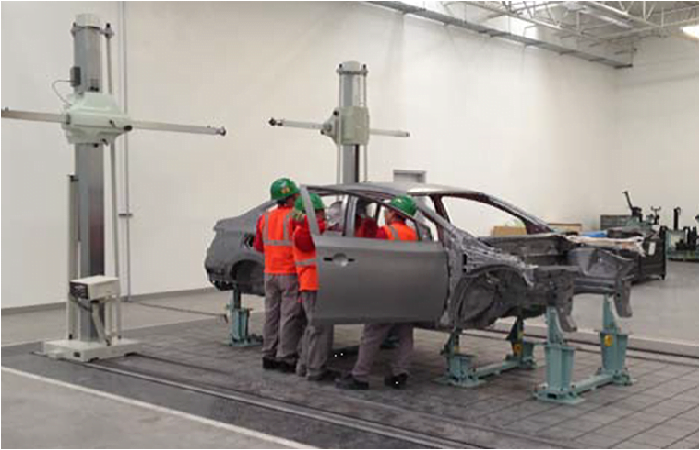 In the article below, find out more about the dual horizontal arm API Galaxy-H multifunctional CMMs and how the arms are being used in the Nissan Mexico Plant today. Nissan engineers even said that API was able to meet the schedule for production in a small window of time, despite the demanding requirements of the task.
Check out the full article below!